Never Be My Man
Updated: 4th of Jun 2012
Click on the pictures for larger versions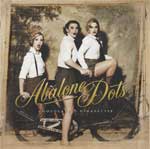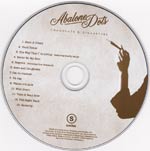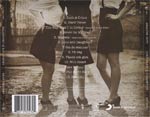 Releasedate:
2012
Manufactured in:
Austria
Mediatype:
CD album in standard jewelcase
Availability:
1: Still in commercial stores
Catalogue number:
LC 00316
Barcode:
8 86919 89532 2
Issue:
Normal Issue
Matrix:
Sony DADC A0101944452-0101 18
LBR SID code:
IFPI L558
Mould SID code:
IFPI 94K7
Label:
Sony Music - Svedala
Producer:
-
Mix:
-
Executive producer:
Per Lindholm
CD Master:
Eric Broyhill
Studio:
-
Sleeve:
Ricky Tillblad
Photo:
Per Kristiansen
TrackList:
01: Such A Crime
02: Hard Times
03: The Way That I'm Living (Feat. Buddy Miller)
04: Never Be My Man
05: Regrets (Feat. Ron Sexsmith)
06: Sons And Daughters
07: Om Du Stannar
08: På Väg
09: Vände Och Gick
10: Wild Heart
11: Take It Easy Now
12: Fall Right Back
13: Serenity
Other Info:
Lisa together with Abalone Dots (Louise Holmer, Rebecka Hjukström & Sophia Hogman) wrote the song
'Never Be My Man', released on Avalone Dots album 'Chocolate & Cigarettes (song nr 4).