Still Alive - 6 Track CDS - PC Game Bonus CDS - GER
Updated: 3rd of Feb 2012
Click on the pictures for larger versions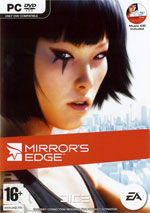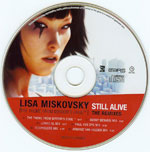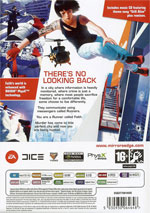 Releasedate:
2008
Manufactured in:
Germany
Mediatype:
CD single in DVD case
Availability:
2: Easy to find
Catalogue number:
DGX07706160D2
Barcode:
5 030930064648
Issue:
Normal Issue
Matrix:
DGX07706160D2 01 A05
LBR SID code:
IFPI LR78
Mould SID code:
IFPI UGAJ
Label:
Nettwerk (UK)/EARS
Producer:
Yacoub/Birgisson/Miskovsky
Mix:
Chris Lord-Alge, Keith Armstrong
Executive producer:
Walterstad/Schnur/Pettus
CD Master:
-
Studio:
-
Sleeve:
-
Photo:
-
TrackList:
1: Still Alive (The Theme From Mirror's Edge) : 4:17
2: Still Alive (Benny Benassi Mix) : 8:24
3: Still Alive (Junkie XL Mix) : 4:37
4: Still Alive (Paul Van Dyk Mix) : 9:36
5: Still Alive (Teddybears Mix) : 4:37
6: Still Alive (Armand Van Helden Mix) : 5:26
Other Info:
The song performed by Lisa for the game "Mirror's Edge". Lisa also wrote the lyrics for this song, mixed
by this planet leading DJ's. This is a 6-track single that was included in some of the releases
of the PC version of the game "Mirror's Edge" in the EU. Two Discs (Game DVD + single)
in a DVD case (made in Germany).