Lady Stardust - 2-Track CDS - UK
Updated: 21st of Feb 2017
Click on the pictures for larger versions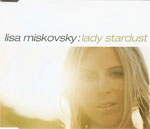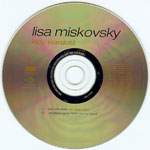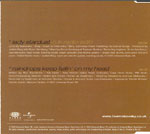 Releasedate:
06-June-2005
Manufactured in:
UK
Mediatype:
CD single in slimcase
Availability:
2: Easy to find
Catalogue number:
9871661
Barcode:
6 0249871661 8
Issue:
Normal Issue
Matrix:
9871661 01
LBR SID code:
IFPI L136
Mould SID code:
IFPI 0470
Label:
Stockholm Records/Universal/Globe
Producer:
Joakim Berg & Simon Nordberg
Mix:
Simon Nordberg
Executive producer:
-
CD Master:
Björn Engelmann
Studio:
Toytown/PAMA/DHS/IRAN
Sleeve:
-
Photo:
-
TrackList:
1: Lady Stardust (UK Radio Edit) : 3:35
2: Raindrops Keep Fallin' On My Head : 4:13
Other Info:
The 1st single from the album "Falling Water". This is a UK release with a different
version of the song than on the original German single. This UK release has also another
2nd track than on the German single.