What If (New Version) - 3-Track CDS - SWE
Updated: 6th of Sep 2010
Click on the pictures for larger versions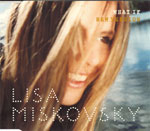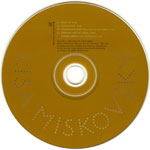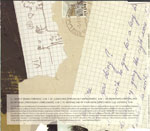 Releasedate:
November 2001
Manufactured in:
Sweden
Mediatype:
CD single in slimcase
Availability:
3: Hard to find
Catalogue number:
015 522-2 LC 16923/05865
Barcode:
0 4400155222 9
Issue:
Normal Issue
Matrix:
0111TD21046 015 522-2 11111206
LBR SID code:
-
Mould SID code:
IFPI 17C3
Label:
Stockholm Records
Producer:
Malcom Pardon & Fredrik Rinman
Mix:
DeadMono & Lisa
Executive producer:
-
CD Master:
Björn Engelmann
Studio:
Monoton Studios/Soundtrade Studios
Sleeve:
Lars Sundh & Ida Höglund
Photo:
Irmelie Krekin
TrackList:
1: What If (Radio Version) : 3:28
2: Judas Kiss : 3:29
3: Raindrops Keep Falling On My Head : 4:13
Bonus:
Video: Driving One Of Your Cars (US Version)
Other Info:
The 2nd single from Lisas debute album. This Swedish maxi single has 3-tracks and there is a
video included. The "New Version" is the same song as the original release but with a lyric change.
Lisa choosed to make a new version after the 9/11 World Trade Center terror disaster in N.Y.
The word "Plane" is changed to "Life"... This copy don't have any LBR SID code.